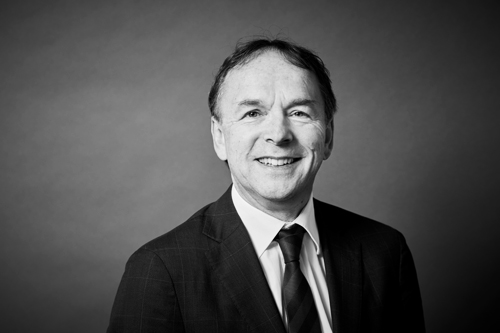 Wietze is one of our partners and lawyers
'Het volle pond'
"Een rechter heeft me eens onder druk gezet om een voor mijn cliënt ongunstige tussenoplossing te accepteren, terwijl hij gewoon helemaal recht had op 'het volle pond', een flinke schadevergoeding. De rechter liet doorschemeren: accepteer het compromis nou maar, anders wijs ik alles af en dan heb je niks. In feite een vorm van chantage. Kijk, dat vond ik nou onrechtvaardig. Het is goed afgelopen hoor".
---
UMCG
"Ik wil altijd snappen waar we het over hebben. Waar gaat die business over? Ik was een keer betrokken bij een afdeling van het ziekenhuis, het UMCG, waar ze medische instrumenten ontsmetten. Dan zeg ik meteen: ik kom langs, ik wil het met eigen ogen zien. Dan pas kan ik een toegevoegde waarde zijn."
Kwaliteiten
Daadkrachtig
Energiek
"Regels zijn vaak heel vanzelfsprekend. En toch moet je als advocaat begrijpen wat daar achter zit, waar het vandaan komt"
---
"Heel belangrijk: gezond verstand. Je kunt wel veel weten; je moet ook dingen snappen en aanvoelen als goede advocaat. Ik wil altijd eerst snappen waar we het precies over hebben"
---
"Het komt veel vaker niet dan wel tot een (dure) procedure. Dan geef je hoofdzakelijk advies. Goede afspraken, contracten die goed gaan werken. Dan gaat het helemaal niet om geschillen."
---
"Mensen denken vaak dat het wel in de wet staat. Dat is niet zo"
---
"Een goede advocaat moet vooral veel taalgevoel hebben, goed zijn met woorden. Het komt ontzettend precies, hoe je iets formuleert. Als je weinig met taal hebt, moet je eigenlijk geen advocaat worden, vind ik"
MINI CV
After completing my law studies at the University of Groningen, I worked for almost two years at the court in Groningen. In August 1989 I started working as a lawyer and since then I have been a lawyer at Dorhout Advocaten, where I joined the partnership in 1995. I have been a partner since Dorhout Advocaten became an N.V. in early 2011. And since 29th July 2013 I have been a director.
I mainly focus on corporate law in the broadest sense: company law (law of legal entities, disputes within companies including those with respect to directors, shareholders and the Enterprise Division of the Court, joint ventures, business transfers, restructuring), contract law (drafting and reviewing agreements), liability law (breach of contract, unlawful acts and directors' liability) and labour law.
I successfully completed the Company and Corporate Law specialization course at the Grotius Academy.
My experience and generalist approach enable me to tackle and resolve problems from a broad perspective (not only from a legal point of view). The latter also is my ambition, as I want to achieve the maximum result for my client. I am tenacious and sharp and have a positive attitude.
Specialisist training
Specialization course in corporate and corporate law at the Grotius Academy.
Specialization