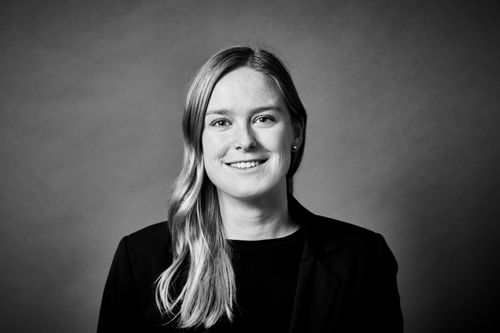 Simone is one of our lawyers
Juridisch onderzoek energiebedrijf
Voor een groot energiebedrijf hebben wij juridisch onderzoek verricht in verband met een mogelijke overname van een bedrijf dat eigenaar was van een groot zonnepark. Het interessante aan deze case was dat wij onder tijdsdruk een totaalbeeld moesten zien te krijgen van alle van belang zijnde aspecten, waaronder energierecht, contracten-, ondernemings- en vastgoedrecht.
---
Juridisch onderzoek zorgbedrijf
Een bedrijf, dat een product heeft ontwikkeld voor toepassing in de zorgsector, heeft mij voor een behoorlijke uitdaging gesteld. Het bedrijf was, ondanks goede vooruitzichten, in financiële problemen geraakt. Het is uiteindelijk gelukt om een buitengerechtelijk akkoord te bereiken met alle ca. 35 schuldeisers, terwijl er maar een zeer laag percentage kon worden aangeboden.
---
Kort geding
In een zaak over gemeenschappelijk eigendom van een pand, waarbij de samenwerking werd gekwalificeerd als maatschap, ben ik een spoed kort geding gestart om te voorkomen dat de wederpartij van mijn cliënt zijn onverdeeld aandeel in het pand zou leveren aan een derde. Cliënt heeft zowel in eerste aanleg als in hoger beroep gelijk gekregen.
Nicolette Venema – Apotheek De Peeleres
"Betrouwbaar en zorgvuldig."
"Eigenschappen van een goede advocaat? Ik zou zeggen: vasthoudend zijn, geduld hebben. Tact!"
---
"Misverstandje: advocatuur draait om conflicten. De sport is juist om die op tijd te voorkomen."
MINI CV
In August 2010 I graduated in Dutch law from the University of Groningen, specializing in private law. During my studies, I obtained practical experience at various law firms as a trainee lawyer and as a working student. I also studied at the University of Stockholm for six months and have travelled extensively.
After my studies, I started work as a judicial clerk in the commercial law department and subdistrict sector of the district court in Leeuwarden. An important part of my duties was to prepare draft decisions. I also acquired experience in hearings, including preliminary relief proceedings.
I commenced working as a general civil practice lawyer at Dorhout Advocaten from 1 January 2013. A big difference compared to my previous job is the point at which I become involved in the case. At the court this was relatively late, which meant that the boundaries of the dispute and therefore my work were already more or less defined. As a lawyer, I am involved right from the start and I can choose the appropriate route for my client myself. Naturally, that route is based on a thorough analysis of the case.
In my work as well as in my private life, I attach great value to commitment, reliability and taking responsibility. And to winning as well, whether it is my client's case or a hockey match at the weekend.
Publications
Article "Multiple suppliers on one connection" in the Dutch Journal of Energy Law

Article "The Decree on experiments on decentralized sustainable electricity generation vetted" in the Dutch Journal of Energy Law.
Additional activities
Co-founder of VIEN (Women in Energy Network Northern Netherlands)
Member of the Dutch Association for Energy Law (NeVER)
Editor and author Dorhout Energy Newsletter
Guest lecturer Hanzehogeschool and Energy Academy Europe
Specialisation
Liability law

Contract law

Energy law

Insolvency law

Business law